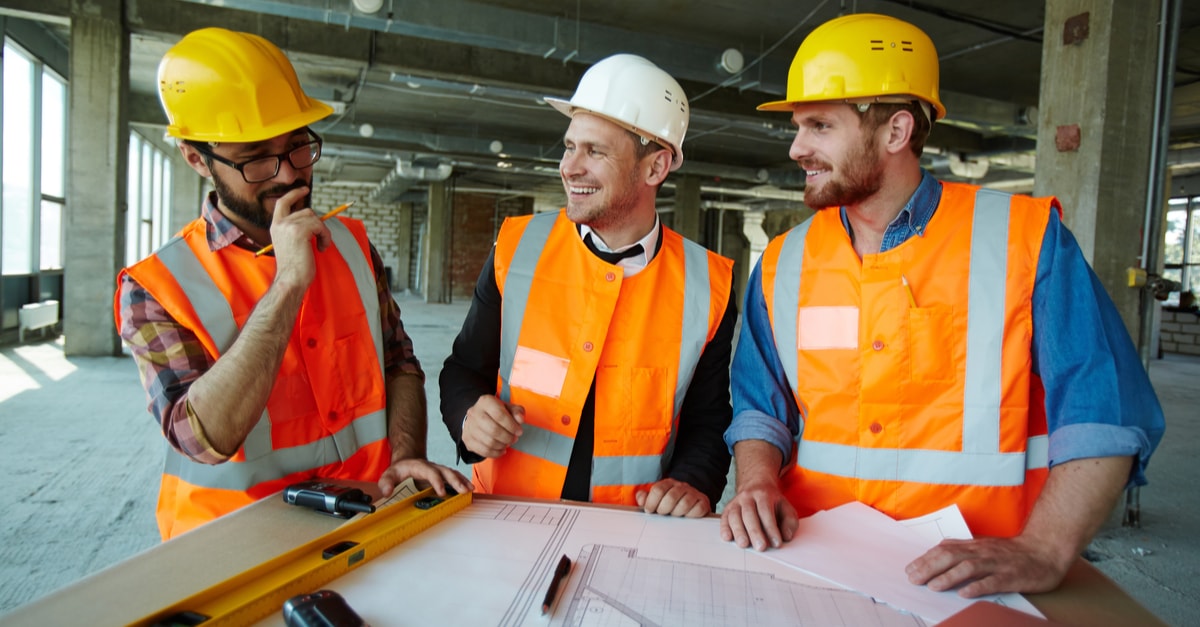 Construction Site Safety Tips > Regular Safety Meetings
In our last post, we discussed some of the best ways for construction business owners to minimize their risks and keep their employees safe on the job. Accidents are a huge factor in evaluating Santa Fe Construction Liability each year. The good news is that these accidents can be prevented, starting with a quick safety meeting each day. Before beginning each day, make sure everyone is on the same page and understands their risks with a quick meeting. Here's how to make your daily meetings effective.
Focus on the job at hand.
Start with a daily debriefing of all the things that need to be accomplished and evaluate the risks of each. For example, consider giving an overview of the following safety components:
Operating equipment and machinery
Defensive driving with machinery
Safe operating tips
The need for using a spotter
The safe use of tools
Have high visibility.
This means people and rigs alike. If the rigs are solely equipped with some LED reflectors, ensure that dirt or grime isn't going to cover them up. Make sure to always use day running lights, as well. According to For Construction Pros, also mandate the following:
All persons must have clean, properly worn high-visibility apparel.
Apply DOT red & white conspicuity tape to rear-facing surfaces.
Paint any obstructions on the site in high visibility marking paint. This paint will wash off with a pressure washer if it conflicts with the landscape décor, but your focus right now is safety, get it?
Talk about stretching.
Stretching before and after a shift can prevent musculoskeletal issues from developing. It takes less than 5 minutes a day and reduces your risk for sprains and muscle pulls.
Use PPE.
Personal protective equipment is key to protecting workers on the job. From goggles to hard hats to rubber-soled footwear, your workers need to dress for the job they are performing. Make sure all of their gear fits properly and does not restrict movement or dexterity.
About Daniels Insurance, Inc.
Daniels Insurance, Inc. provides expertise in both Owner Controlled Insurance Programs (OCIP) and Contractor Controlled Insurance Programs (CCIP). For more information about our construction insurance policies and more, contact us today at 800.530.8885.