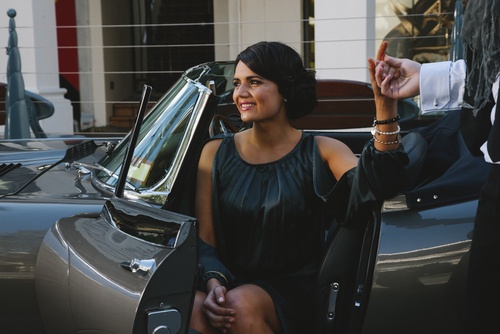 Valet parking is considered a luxury amenity for the hospitality industry. Hotels, restaurants, and even airports and banquet halls offer this feature as a way to boost clientele and add value to their operation. However, implementing this service does not come without its fair share of risks. In fact, liability and risk go hand in hand with valet services. Therefore, in order to mitigate these and ensure your hotel operates without issues, heed the following advice and equip your business with a Santa Fe Valet Insurance policy as a necessary component of your Hospitality Insurance Package.
The proper training is a must for any valet driver. As these employees are driving your patron's vehicles, they must have a stellar driving record and have ample driving experience. Valet drivers are typically between the ages of 19 and 25, so finding someone with both experience and a good record can be challenging. To mitigate this, request a driving record with their application and provide training.
Research the applicant's driving record to determine if he or she is a responsible driver. If they have unpaid tickets or multiple moving violations, it might be wise to consider another person for the job. Next, provide training. A proficiency test should be provided before the first day to ensure they have a grasp on a wide range of vehicle operations. In addition, inquire about their knowledge of manual transmission vehicles. If they are inexperienced, they could cause severe damage to the vehicle.
New drivers should start out during slower times to become familiar with the process and prevent them from becoming overwhelmed.
It is important to establish a handbook of rules and procedures for employees to follow. A handbook should be given to each employee and brief employee meetings should be held daily to remind employees about basic safety concerns. Examination of most accidents has shown that they are often due to carelessness and can all boil down to the very simple fact that rules and procedures are not heavily enforced, explains Hotel Business Review. Some of the key safety procedures include:
Instruction to drive slowly and cautiously.
Wearing easily identifiable uniforms.
Wearing seat belts.
Becoming familiar with all areas of the valet service.
Operational awareness.
About Daniels Insurance, Inc.
At Daniels Insurance, Inc., we specialize in protecting the hospitality industry. Our robust policies are specially crafted to protect against the various exposures you may face including workers' compensation, employment practices liability, liquor liability, food contamination, valet, garage keeper's liability, and more. For more information about our products, contact our experts today at (855) 565-7616.