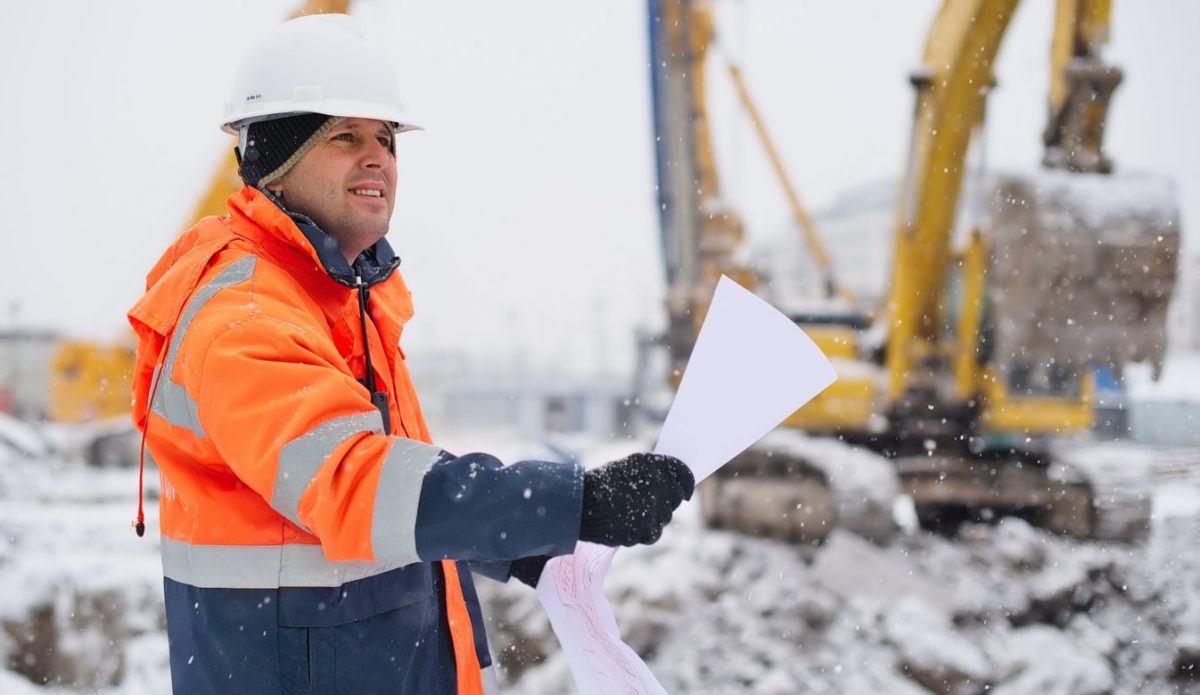 Workers in cold weather could be exposed to serious health problems such as trench foot, frostbite, and hypothermia. The importance of personal protection equipment (PPE) is clear, as workers exposed to severe weather can also suffer shock that could lead to death.
Workers in extreme cold weather might show warning signs of uncontrolled shivering, slurred speech, and erratic behavior. If you notice someone with even just one of these symptoms, call for medical help immediately.
Rather than waiting for signs of weather-induced maladies, however, it's best that you prepare your crew ahead of time with the necessary PPE and Construction Insurance. Here are some recommendations on how to keep your crews warm during the winter season.
Required Clothing and Layering
Protective clothing is needed when workers are expected to perform in temperatures at or below 40º F. Proper clothing should be utilized to suit temperature conditions, throughout the  duration of the work day. Wearing proper clothing will reduce the possibilities of excessive sweating, thus reducing the risk of an injury. Workers must be equipped with insulated gloves, beanies, and thick socks.
Other tips:
Multiple layers should be worn.

The inner layer must provide insulation and be able to repel moisture.

Polyester thermal underwear is recommended.

External layers should be easily detachable.

The outer layer must be waterproof.

A wool cap or a liner under a hard hat can reduce excessive heat loss.

Remove snow before entering a warm shelter.

Gloves should be used when the temperature is below 40º F and mittens should be for work below 2º F.

Avoid cotton cloth, as it tends to become damp.
Footwear
When dealing with winter conditions, workers should wear proper footwear protection. When a construction project involves walking in water, waterproof boots are a must. Leather boots can be treated and waterproofed with special products. Leather-topped boots with removable felt insoles are the best bet.
Wearing one or two pairs of thick socks is highly recommended for their tho want to protect their shoes. Keeping extra socks on hand is a good idea because socks tend to become damp easily. The outer sock should be a larger size than the inner sock, to avoid extra compression.
Equipment Design and Tools
The importance of PPE can not be stressed enough, and understanding this can make a huge impact on your business. Extra caution can also be implemented on metal handlebars and tools that must be operated in cold weather. Metal handles and bars should be covered by thermal-insulating material. Machines, tools, and equipment, in general, must be designed so they can be operated with a proper grip using mittens or gloves.
About Daniels Insurance, Inc.
At Daniels Insurance, Inc., we have a unique understanding of the risks that businesses like yours face on a regular basis. With the backing of our comprehensive coverages and our dedication to customer service and quick claims resolution, your business will be fully protected. For more information, contact us today at (855) 565-7616.