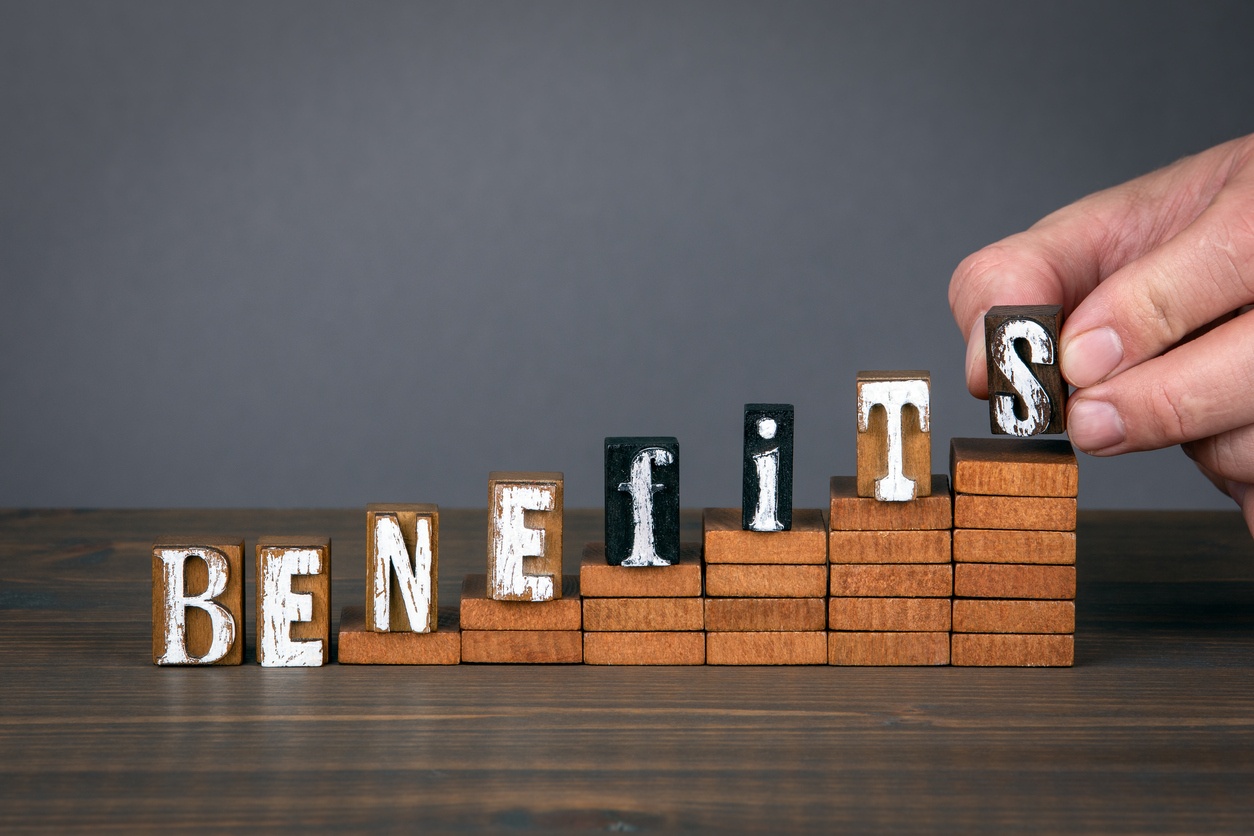 Are you looking for a way to entice highly skilled workers to your firm? Or perhaps retain valued employees who are integral to the success of your company? An excellent way to do that is by offering an attractive employee benefits package.
For companies in Sante Fe, employee benefits are a great way to retain experienced workers and attract highly qualified new workers to the fold. By offering a competitive employee benefits package, companies can continually add to their workforce and keep existing personnel happy.
Of course, there are other factors that make companies more appealing to skilled workers. High starting salaries are always attractive come-ons, as is a stellar reputation in the industry. For job seekers exploring career options, a well-respected and highly-regarded company that offers excellent compensation is hard to resist.
But apart from salaries and industry reputation, job seekers also look for attractive employee benefits packages. Benefits provide additional perks that go beyond career advancement and fat paychecks. Many of the benefits that come with such packages help ensure better health and more rewarding life. For this reason, some prospective applicants may prioritize benefits packages over starting salaries.
So how do you develop a competitive employee benefits package? How do you ensure that your current package will appeal to new workers and keep your existing personnel happy?
Here are some suggestions:
Prioritize the required health care benefits
Some benefits are required rather than optional. Depending on the law regarding employee benefits in a particular jurisdiction, companies may be required to provide preventive health care or dental or vision care to employees.
When developing an employee benefits package, always prioritize the required health care benefits as mandated by state laws. Doing so allows you to meet the bare minimum for benefits packages and ensures your conformance with industry requirements.
If you are unsure of what you need to provide to your workers, check the Affordable Care Act website. You might also want to upgrade your benefits package to one that offers the next higher level of required health care.
Choose cost-effective voluntary benefits
The next step is to choose low-cost voluntary benefits. These benefits provide added coverage to basic required benefits packages, few of which adequately cover people's health and preventive care needs.
Voluntary benefits can vary considerably depending on the needs of the beneficiaries. If possible, put together a list from which your employees can choose the benefits that they want. This lets them tailor their benefits packages according to their lifestyle, health requirements, and personal preferences.
Some of the benefits you could offer are:
Cancer care
Confinement financial assistance
Supplementary life insurance
Disability insurance
You could also ask your insurance representative to help you formulate a range of possible voluntary benefits you could offer your workers.
Offer attractive financial benefits
Although some employees may value benefits over higher salaries, financial perks are always appreciated. When developing an employee benefits package, consider the monetary aspect as well.
You may want to look into offering retirement plans in conjunction with financial management perks. These two combined enable workers to get more value from the benefits they receive from the company.
You could also consider providing your employees with flexible savings accounts or a savings account for health care expenses. You may even offer your workers stock options or corporate discounts.
Invest in skills development and knowledge enhancement
Many people are conditioned to treat benefits packages as something that provides immediate value. That is true in most cases, but providing skills training and education can be equally important.
When developing an employee benefits package, consider allocating a portion of the package to training and development classes. You may also help pay for continuing college education or participation in certification programs. Most employees will appreciate your investment in their skills development and education.
Emphasize work-life balance
Finally, take steps to ensure a proper work-life balance. Workers tend to value employers that acknowledge the need to have a life outside of work. Paid time off and flexible work schedules are always appreciated, as is the option to work from home.
These are only some of the steps you can take to create an employee benefits package that will appeal to most workers. Remember to address your employees' most urgent needs and develop a suitable benefits plan. Doing so will increase your company's chances of attracting and retaining a qualified workforce.
About Daniels Insurance, Inc.
At Daniels Insurance, Inc., we have a unique understanding of the risks that businesses like yours face on a regular basis. With the backing of our comprehensive coverages and our dedication to customer service and quick claims resolution, your business will be fully protected. For more information, contact us today at (855) 565-7616.